Intrestingly enough Qr codes vs. Gtld's is something we must take a seriously look at since we are incorporating new internet names or extensions within the next year.  My thoughts are the Qr codes still have a strong since of power and will maintain survival with the new internet names once they go live.  The mainstream Qr codes are a simple process and can even be constructed through open sources.
Yes, the Qr codes will also transform with all other trends but I can tell you large corporations  have bought into the Qr code and have been enjoying success since the implementation of the Qr codes. Why? There are plenty of literally huge corporations including small businesses all over the world who have been using the Qr code for sometime and through tracking they obviously see the success.
Teenagers have been notorious to use their smart phones to snap a copy of the Qr code image and read additional information about the product…especially if they are looking for the coupon behind the Qr code that could provide a whopping discount just for taking a couple seconds to capture the image and see what surprise they may find.  Some nifty companies will even have free giveaways…and this is super inviting to the consumer.
Here are a few Qr code generators which are free and as you can see I used one of the generators to make the one listed.  If anything, although generic they are fun and you can do much more if you put your mind to it.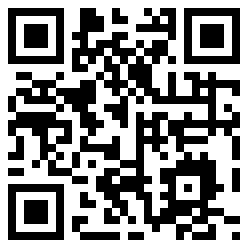 I have many Qr Codes for sale and probably some of the best to be had. If you are interested in making an offer please email me or click the subscribe button on the landing page and shoot me a message.  Remember, these QR codes can be used with any internet name as a redirect as well and to top it off your customer base will be glad you did.  Once the QR code goes viral with the new GTLD's everything will mesh.
This trend is in a frenzy as we speak and bloggers are snapping up the Qr Codes to use as their internet names for their blogs and businesses alike.  Moreover, if anything it brings traffic and with any business that is the name of the game.  If you are an affiliate or marketer then you surely know exactly what I am saying about having traffic driven to your web property.
GTLD's will  undoubtedly spark new interest as
internet names
become more and more valuable.  No, the .com will not go away and if anything it will make the .com more popular and valuable as we know it today.  This is because
Google
loves aged internet names and is not going to go backwards only forward when it comes to new
internet name
extensions. Stay tuned as the GTLD's which are to debut next year will change the internet as we know it today.
Big things are coming so keep an eye on the Qr codes and let's see where it takes us. If
Google
continues to rule the internet names then we will see good things to come.  Especially if
Google
offers new advertisement affiliate marketing to go along with the new
internet names
.